Made with Indonesia's Finest Beans for your everyday modern coffee experience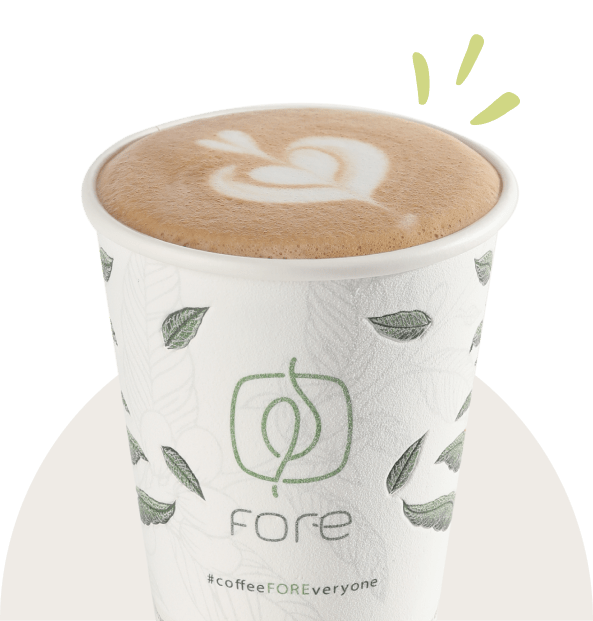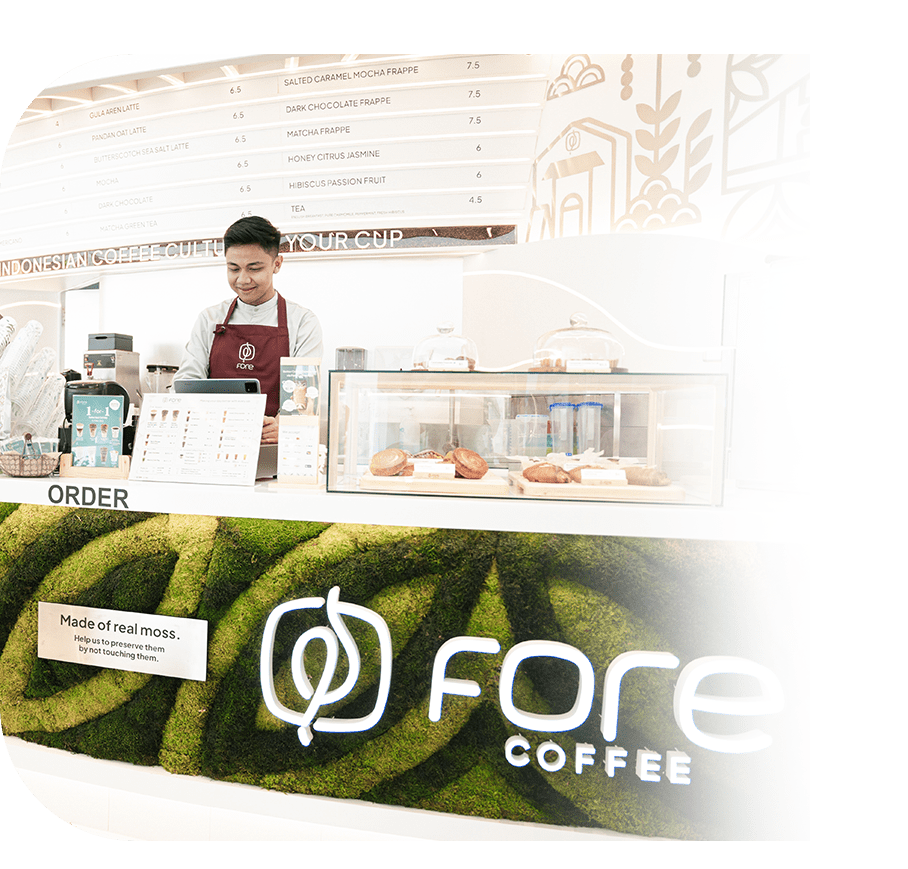 In the pursuit of brewing the perfect cup, Fore Coffee is bringing the Indonesian coffee lifestyle to Singapore. As the pioneer that seeks to introduce what it means to enjoy coffee the Indonesian way, we promise to deliver more than just taste, but also a collection of stories brewed together into a solid experience. With Fore Coffee, embrace the evolving coffee culture as we redefine what it means to enjoy a cup of coffee, delivering the best Indonesia has to offer with our signature creations and innovations.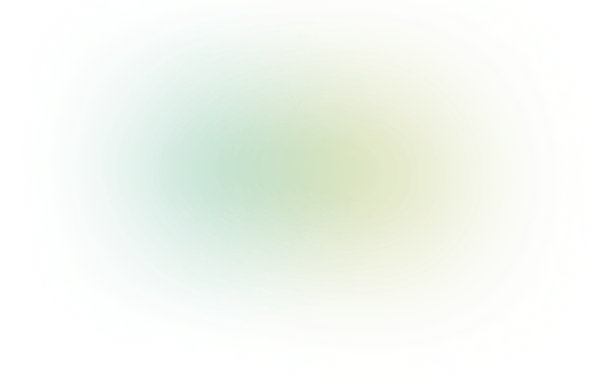 Get the latest updates and more coffee experience from us!
Better Coffee Experience
With Fore Coffee App
More Coffee, More Benefits!
Sip your first coffee for only $2.99, best value priced on app, and earn more point rewards from each purchase!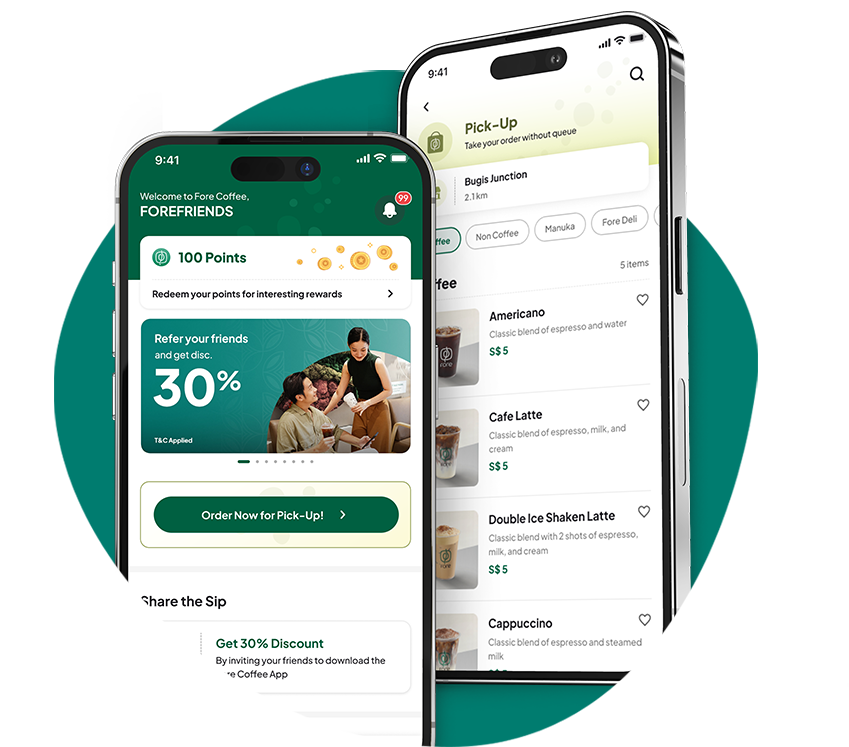 for your daily caffeine intake!
See Promo Detail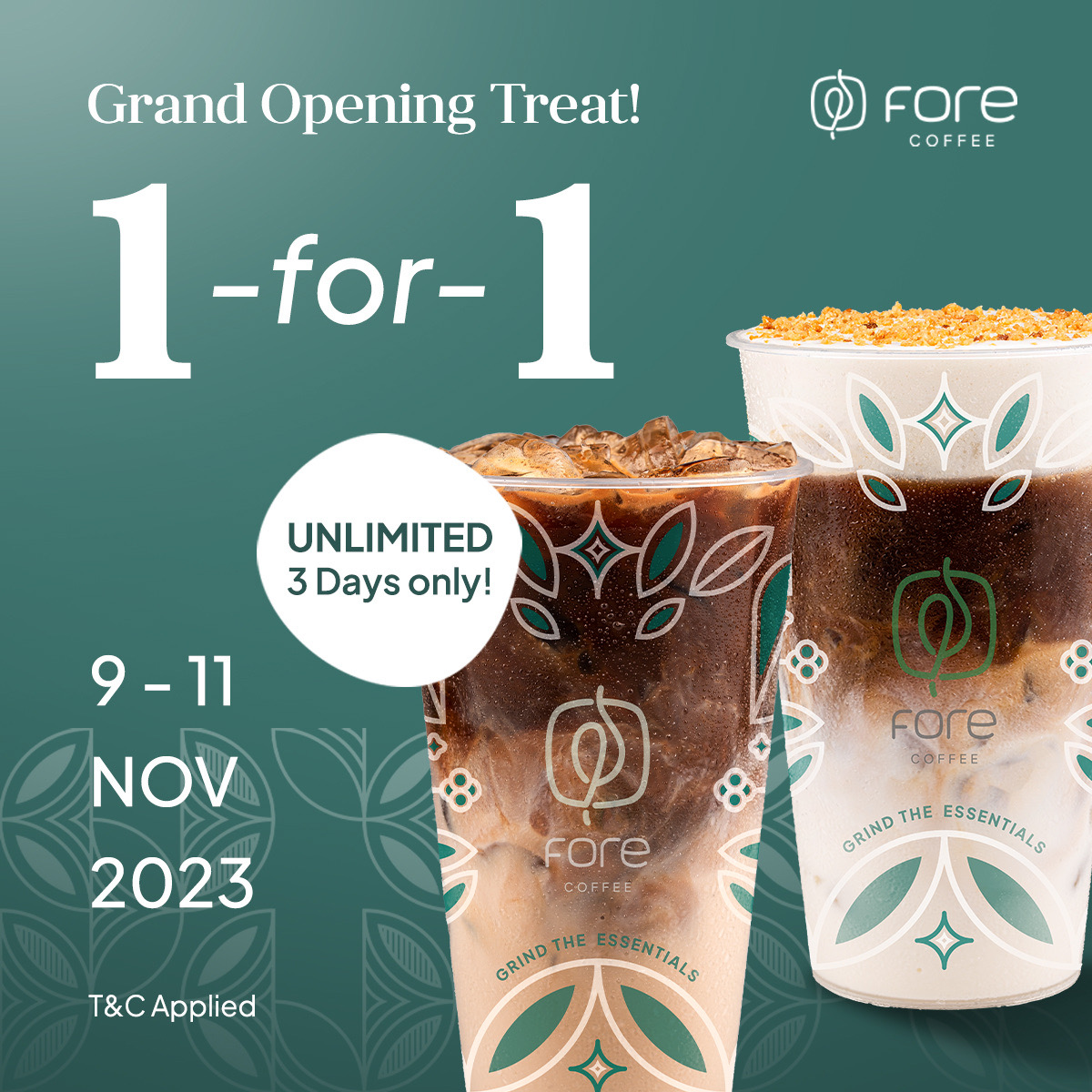 See Promo Detail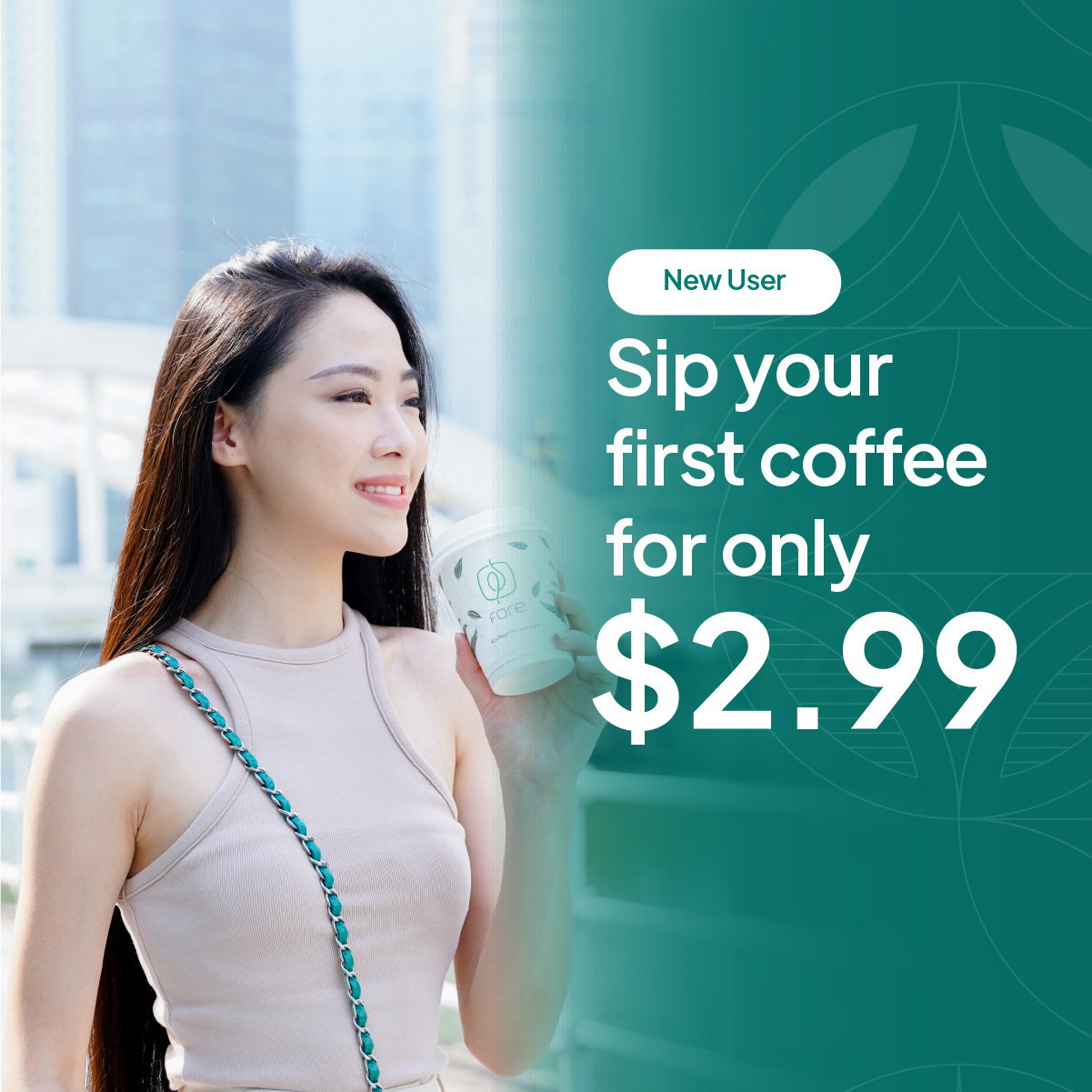 See Promo Detail