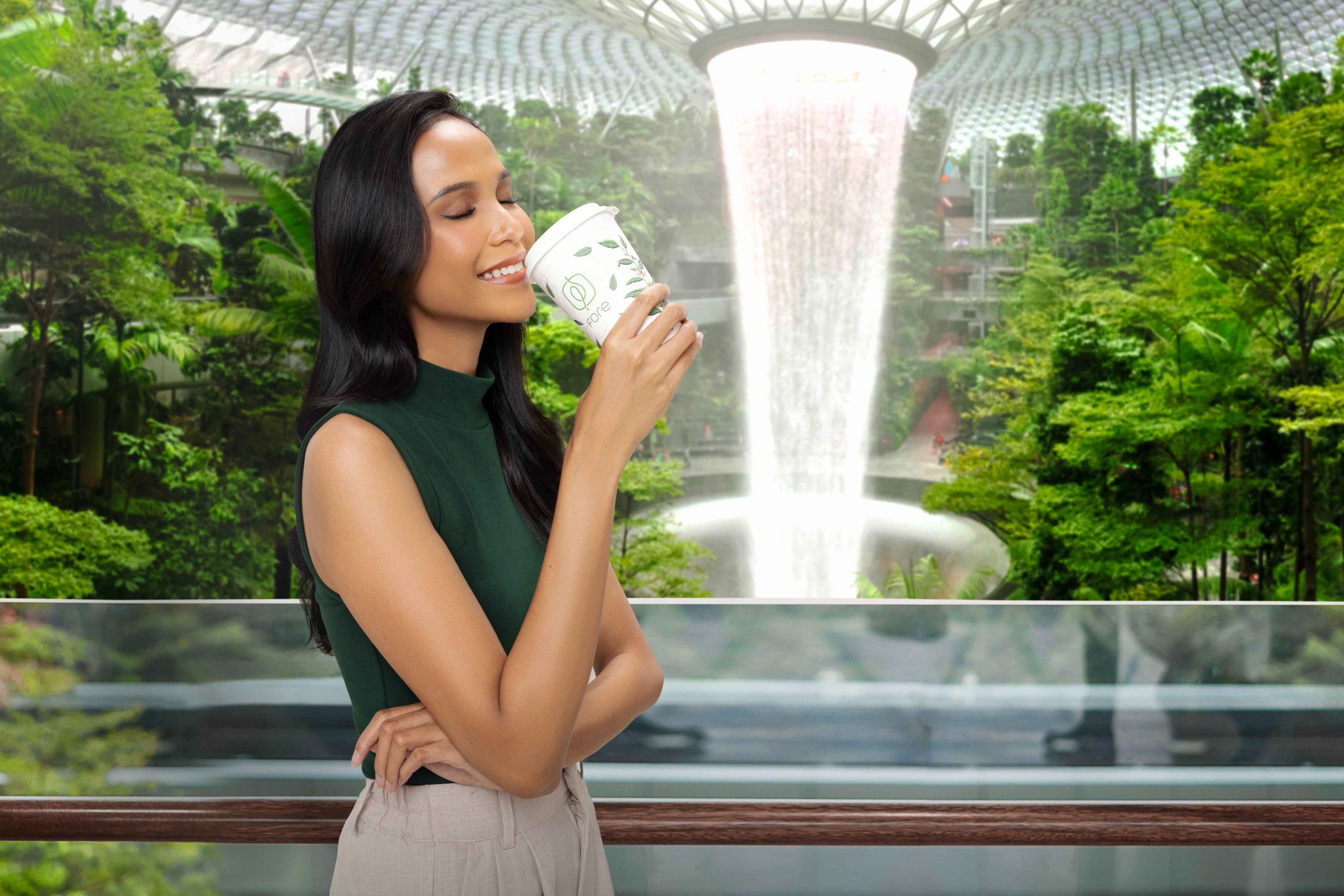 Jakarta, August 31, 2023 – Fore Coffee, the herald of Indonesian coffee culture, is proud to announce its highly anticipated entry into the Singaporean coffee scene – launching its first store in Singapore on November 9, 2023, at Bugis Junction. With a journey spanning over five years of unwavering commitment to excellence, Fore Coffee has risen to prominence as a prominent player in Indonesia's coffee landscape, boasting an impressive network of 150 stores across the nation by September 2023.
Fore Coffee, as the torchbearer of Indonesian coffee culture in Singapore, offers not just a cup of coffee, but a gateway to an inspiring everyday life. Founded in 2018, Fore Coffee has emerged as a powerhouse in Indonesia's coffee industry, marked by its dedication to quality and innovation. The brand's success lies in its adept use of cutting-edge technology, from tools to its mobile app, combined with skillful bean blending techniques.
With a resolute commitment to sourcing highly curated coffee beans directly from Indonesian farmers in regions like Aceh Gayo, Toraja, West Java, and Bali, Fore Coffee's beans undergo a meticulous roasting and preparation process before being expertly crafted by their baristas. This commitment to authenticity extends to their signature coffee blends that promise to redefine Singapore's coffee culture in the 'Indonesian way.'
Fore Coffee's narrative is one of craftsmanship, tradition, and community spirit. With a reverence for Indonesian soil, the brand meticulously curates exceptional coffee beans that honor the flavors unique to each region. This journey embodies sustainability and supports local farming communities. The brand's skilled baristas harness the potential of Indonesian coffee beans to craft flavours that are truly unique. Every cup reflects a commitment to excellence, sustainability, and elevating the coffee experience to an art form.
Fore Coffee's business journey has been marked by profitability since 2021 in Indonesia, even amidst pandemic challenges. The brand has successfully expanded into tier 2 and tier 3 cities, showcasing resilience and adaptability. Backed by an impressive funding from renowned investors including East Ventures, SMDV, Pavilion Capital, Agaeti Venture Capital, and several angel investors, Fore Coffee's growth is fueled by its exceptional performance.
Vico Lomar, Co-Founder & CEO, Fore Coffee said, "Fore Coffee's brand positioning and menu reflect its role as an ambassador of Indonesian coffee culture in Singapore. The brand's signature coffee blends, crafted with a deep understanding of the discerning Singaporean palate, redefine the local coffee landscape through an Indonesian lens."
The Singaporean coffee market presents a compelling opportunity for Fore Coffee's entry. According to research conducted in June 2023 in collaboration with Redseer, a strategy consultant, the Singapore coffee market is projected to grow at a CAGR of 5%, reaching 1,286 USD million by 2027. Singaporeans' strong affinity for coffee, averaging 6-7 cups per week, aligns perfectly with Fore Coffee's mission. The brand recognizes the mature coffee market in Singapore, combined with a love for Indonesian beans, particularly Arabica. With an understanding of local preferences and a commitment to innovation, Fore Coffee is poised to flourish in Singapore's coffee landscape.
Fore Coffee's expansion into Singapore is centred around its exceptional signature beverages. From the beloved Gula Aren Latte to the Pandan Latte and innovative Butterscotch Sea-Salt Latte, these creations are meticulously curated to resonate with local preferences.
Drawing insights from Flavor Group Discussions (FGDs), Fore Coffee is tailoring a selection of 16 key SKUs to capture the essence of Singaporean coffee culture. By adhering to local nutritions preferences, Fore Coffee empowers individuals to enjoy their drinks consciously, promoting healthier individual choices with varying sugar levels and diary options. Fore Coffee's irresistible coffee offerings start at just S$4.5, ensuring affordability and accessibility for coffee enthusiasts across Singapore.